Marriage@Cana - Keeping it Real
We are keeping it 'Real' on 11th July, 2020 as we have an interactive session exploring Domestic Violence, Emotional, Mental and Physical Abuse in Marriages.
Come and join us, invite friends and family let us talk.
Kindly register on Eventbrite or send an email to Marriageatcana@gmail.com / send a text message to 07724365231 requesting the ZOOM ID.
Looking forward to Hosting and learning with you.
Every Blessings,
Sade Dada
Marriageatcana Host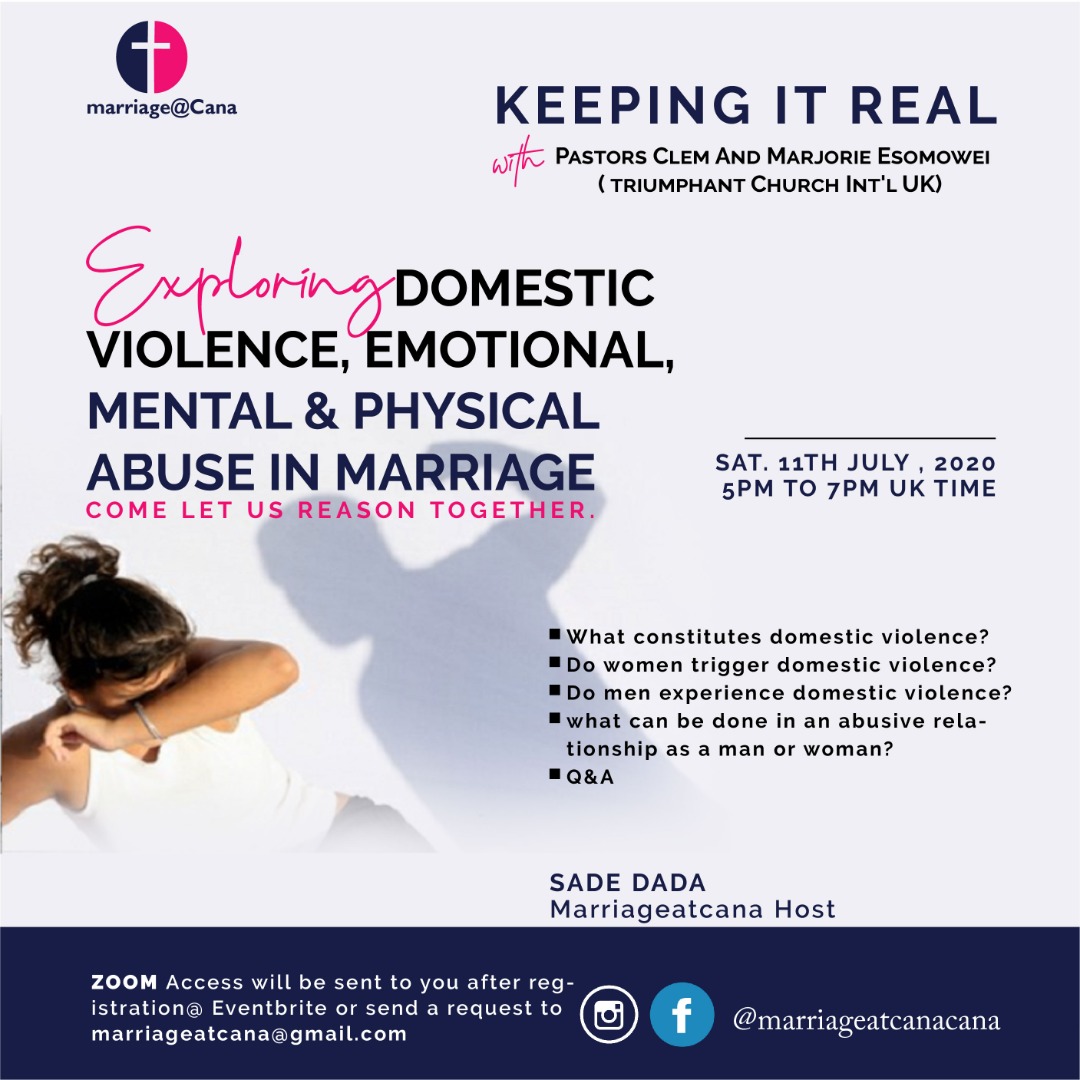 ---
For further information relating to the above please contact us.
Organizing seminars and prayer meetings - Making significant changes in our marriages/homes according to God's word.
Turning sour into sweetness in Christian homes.